ABOUT
"It feels like a second home where the door is always open and people take part in worship."
Congregation was founded in 1899 and has been through many ups and downs
It is a Priority Area church serving one of the economically poorest communities in Glasgow
A listed building designed by James Salmon Jnr
A warm and inviting space with comfortable chairs encouraging flexibility in worship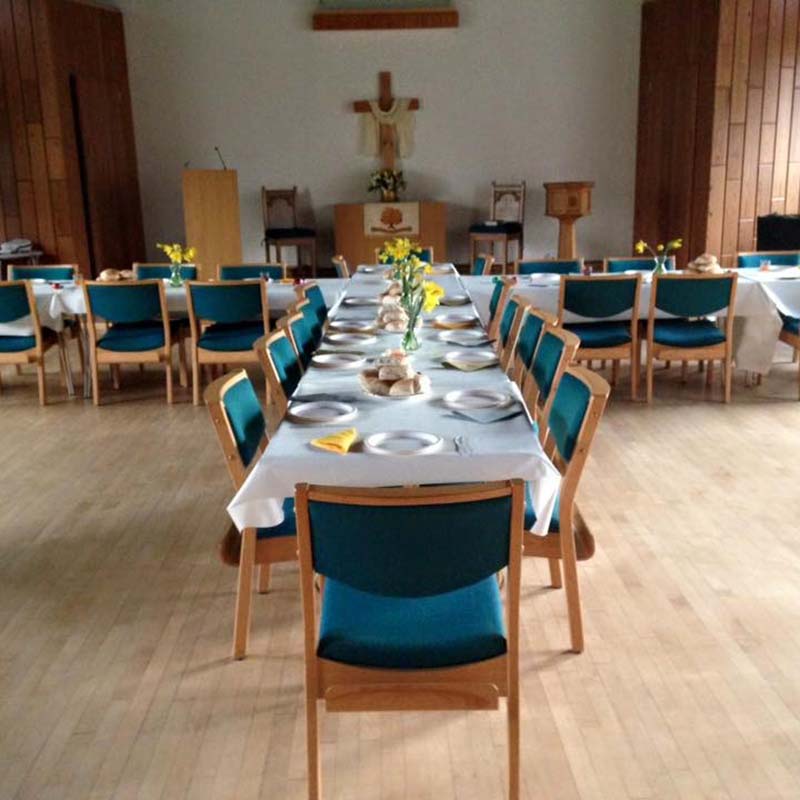 The church prepared for Easter Morning breakfast
PROVAN CHURCHES PARISH GROUPING
St Andrew's East is in a parish grouping with St Paul's glasgowstpauls.org and St Enoch's Hogganfield stenochshogganfield.org.uk. The minsters and congregations work closely together to share resources and expertise. We worship together in one of the three churches when there is a fifth Sunday of the month. We share in social events and also in fundraising for Christian Aid.
FAQ
Can anybody come to worship?
Yes, God loves us all equally and this is God's house.
What do I wear?
Whatever you feel comfortable in.
What if the children make a noise?
That's how God made them, let them go and explore. There are plenty of folk to keep an eye out for them.
Who do I speak to about giving money to the church?
See the treasurer Jeanette Thomson.
What if I want to transfer membership?
Talk to the roll keeper Joan Wylie in the first instance.
What if I want to join the church?
Have a conversation with the minister, Barbara Quigley.
Can we hire the church for a birthday party?
Discuss availability with Moira Baird the hall lets person.
I have skills I want to offer?
Chat to Elizabeth McIvor the stewardship convenor or Archie Brady the property advisor' or Eilidh Firth the musician.
"There was something missing from my life and I found it here."
Interim moderator at St Andrews East - Rev Gordon Kirkwood